Troubleshooting, Repair, Replacement and New Installations.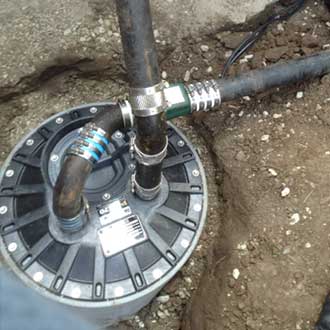 Your home's sewer pumps move the sewage out of your home and into the septic system or city sewer system. When the pumps fail, problems happen and alarms go off for good reason. Call us now and we will work to get your home's sewer pump system back to proper working order quickly and efficiently. Call us now for a FREE Estimate.
Sewage backing up into the home is not acceptable to anyone and needs to be addressed immediately. These type of plumbing problems require the assistance of a professional plumber. We have extensive experience when it comes to pump systems and grinder pump installations. Installing a bathroom in your basement or needing emergency plumbing, we are a full-service ejector pump and grinder pump expert - from new installation to repair and maintenance - if you need ejector pump services we're local and ready to help.
We specialize in Fairhope grinder pump and ejector pump services. Here are just some of the services we provide.
Ejector pump installation
Grinder pump installation
Lift station pump
Lift station maintenance
Lift station alarm
Ejector pump repair
Grinder pump repair
Ejector pump maintenance
Grinder pump maintenance
Ejector pump troubleshooting
Grinder pump troubleshooting
Ejector pump alarms
Grinder pump alarms
Backup ejector pumps
Backup grinder pumps
All plumbing repairs and installations
Ejector pumps are designed to pump water or waste through your pipes when gravity can't - such as plumbing fixtures located in basements. Grinder pumps grind waste to help move the waste. Fairhope Plumbing offers service on all makes and models of ejector pumps and grinder pumps.
For professional, licensed Fairhope grinder pump and ejector pump services call Fairhope Plumbing today. Our licensed plumbers are ready to install or fix your Fairhope ejector pump.